Flexibility for Your Patients with PI
Hizentra allows flexible dosing—daily up to every 2 weeks
Self-administration with Hizentra gives you and your PI patients the freedom to choose:
---

How often your patients infuse

How long the self-infusions take

How much medicine is given per infusion

How many infusion sites your patients use
Hizentra can address a wide range of patient challenges—with flexible dosing to fit patients' needs and preferences
Needs more freedom and flexibility
Experiences

IVIg-related

adverse reactions
Has venous access issues
Getting to IV infusions is inconvenient
Sarah
45 years old | 165 lb (74 kg)
---
Why Hizentra?
She's a working mom who needs a flexible infusion schedule that can change to fit the needs of her busy life
Infusing when and where she wants allows her to complete her daily tasks and activities for herself and her family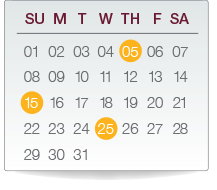 Dose: 10 g/50 mL
Infusion sites: 2
Time per infusion: ~1 hour
Using Hizentra every 10 days keep her Ig levels consistent vs IVIg
Will
19 years old | 200 lb (91 kg)
---
Why Hizentra?
His IVIg dose of 40 g required a large volume for each infusion
Frequent infusions means less volume and time per infusion
Dose: 14 g/70 mL
Infusion sites: 3
Time per infusion: ~1 hour
Using Hizentra weekly keeps his Ig levels consistent vs IVIg
Rose
65 years old | 146 lb (66 kg)
---
Why Hizentra?
No more difficulties finding a vein—or needing a port
Prefers an easy-to-remember dose, every 2 weeks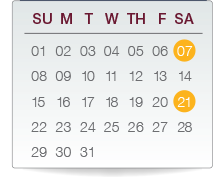 Dose: 16 g/80 mL
Infusion sites: 4
Time per infusion: ~48 minutes
Using Hizentra every 2 weeks keep her Ig levels consistent vs IVIg
Kevin
7 years old | 55 lb (25 kg)
---
Why Hizentra?
Going to the IV clinic was a hassle, because he had to miss school and miss after-school activities for the infusions
Infusing at home with a caregiver means no more trips to the infusion clinic each month
Dose: 1 g/5 mL
Infusion sites: 1
Time per infusion: ~12 minutes
Using Hizentra 2x weekly keeps his Ig levels consistent vs IVIg
Hizentra delivers consistent steady-state Ig levels vs IVIg9*†
Reproduced from Wasserman RL, Melamed I, Nelson RP Jr, et al. Pharmacokinetics of subcutaneous IgPro20 in patients with primary immunodeficiency. Clin Pharmacokinet. 2011;50(6):405-414. With permission of Springer.
The weekly dose of Hizentra was 153% of the previous weekly equivalent dose of IVIg.
*

Comparison of mean (±SE) serum IgG concentrations with intravenous IgPro10 and subcutaneous IgPro20. Mean serum IgG concentrations measured at weeks 8–16 in the IgPro20 study are compared with mean serum IgG concentrations measured before and after infusion 7 for patients with a 4-week schedule in the IgPro10 study (data from 24 or 25 patients were available for all data points except day 28, when n=21). Mean IgPro20 dose was 202.3 mg/kg body weight; mean IgPro10 dose was 156.1 mg/kg body weight. SE=standard error.
†

No difference in the clinical benefit of SCIg and IVIg serum profiles has been demonstrated by substantial clinical evidence or experience.
Clinical perspectives:
discussion of IVIg & SCIg
Carla Duff, ARNP, discusses the differences between each route of administration and how these differences are integral in customizing therapy for each patient's needs.
Frequently asked questions about Hizentra for PI
Want to know more about Hizentra? We have the answers to prescribers' frequently asked questions.
See the answers
Hizentra dosing and administration for PI
Explore helpful tools for and additional information about self-infusing Hizentra.
Dosing and administration